In the previous rotulus, we started looking at THE NATURE OF MAN. We pray God helps us as we deal with the issues of Salvation. God is interested in the Redemption of the COMPLETE MAN.
Paul highlighted: The Spirit—The Soul—The Body. Salvation comes from the Greek word "SOZO" which literally means 'To Deliver'. So basically, when Jesus healed people in His day, he told them, your PISTIS has SOZO you. I am saying this, so we have a proper background of Salvation. There is Salvation as deliverance and there is the Salvation unto Redemption. We are focusing on SALVATION UNTO REDEMPTION
In the previous rotulus we also briefly spoke on the 3 pillars of salvation:
The Penalty of Sin
The Power of Sin
The Presence of Sin.
23 For everyone has sinned; we all fall short of God's glorious standard.
24 Yet God, in his grace, freely makes us right in his sight. He did this through Christ Jesus when he freed us from the penalty for our sins.

—Romans 3:23-24 NLT
Jesus is the ONE that is dealing with the:
Penalty
Power
Presence
Now Jesus paid the Price for Sins. What else did He do? He gave the Holy Ghost to believers so that He, through them, will deal with the Power of Sin. Let's relate it to our teaching on THE NATURE OF MAN. God has saved the Spirit as the Spirit receives the Word of God first, then Sin has still got it's Power. How? Paul said "Let Sin not REIGN in your mortal body", you can only reign in a country you belong to!
5 Mortify therefore your members which are upon the earth; fornication, uncleanness, inordinate affection, evil concupiscence, and covetousness, which is idolatry:
6 For which things' sake the wrath of God cometh on the children of disobedience

—Colossians 3:5-6
Paul was talking about our members, he didn't say eye, ear, nose, he called them fornication, adultery, etc. I once preached a message titled "The Perpetual War"—How that SERPENT was told to feed on DUST, the same dust that was used to make man's flesh, a major constituent of man's being. Yes, the Penalty has been paid, the fare has been paid, but getting to your destination is also as important as paying the fare. Now God equips His children by the Holy Ghost to deal with the Power of Sin. My dear brothers and sisters, on your own, you will and can never overcome, that's why the Holy Ghost is not an Option, He is a MUST!
Today, some people have replaced the Holy Ghost with Gnosticism (read more) and Asceticism (read more). God gives his children the Power of Transformation. This Transformation/Renewal takes Place in the SOUL as we said in THE NATURE OF MAN. Your affections, desires, imaginations must be brought under subjection of the Word. They must all be circumcised by the KNIFE of the Spirit. Paul said we should renew our mind , Peter said fleshly lusts war against the soul.
Now, despite all these, the BODY is not converted and will never be until the Final Triumph. Our Final Triumph Over Sin is when our Bodies get redeemed. Paul said we are waiting for the REDEMPTION OF OUR BODY. When our bodies get redeemed, then the saying of Paul will be fulfilled, "Let Sin not REIGN in your mortal body", by that the Presence of Sin is destroyed from the Saints, she CAN NEVER MORE SIN.
Another aspect of Salvation is that of the Present, Past and Future.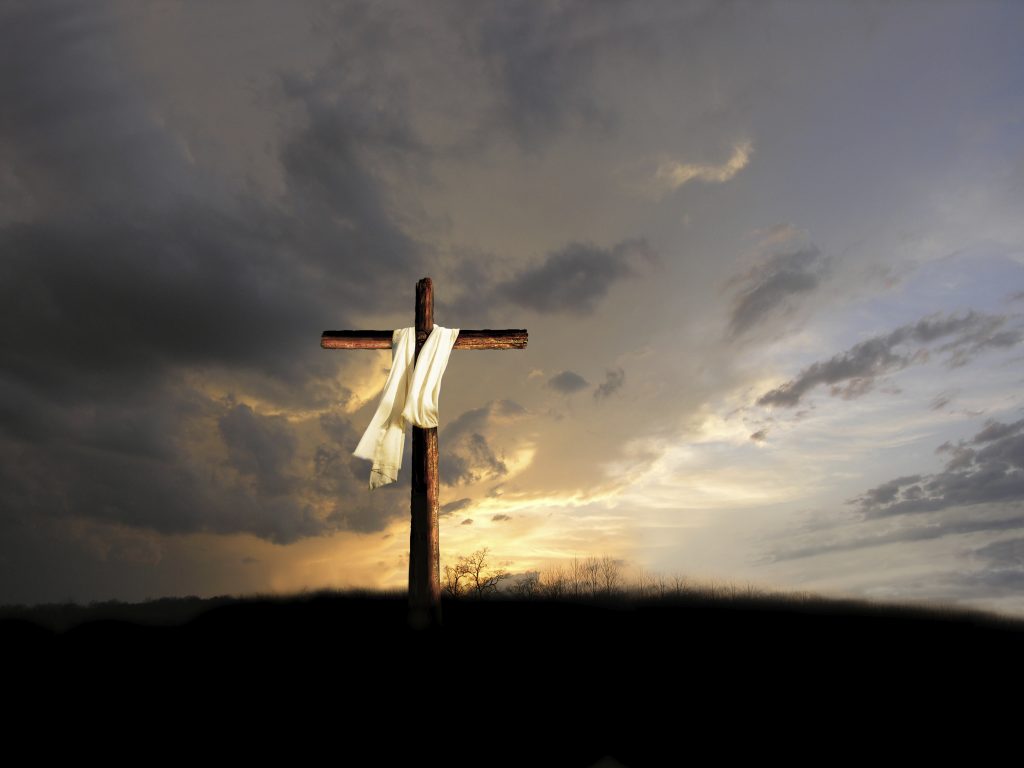 Past Aspect of Salvation
While teaching one day, I asked a question: when did you become a child of God? People said, it was the day they gave their life to Christ, This is a good answer, but how do you then relate it with Job 38:7.
When the morning stars sang together, and all the sons of God shouted for joy?

—Job 38:7
If someone said he was a child of God [from eternity in the mind of God], he isn't wrong. If another says it was the day he gave his life to Christ, he also isn't wrong. We must be able to BALANCE IT.
8 For by grace are ye saved through faith; and that not of yourselves: it is the gift of God:
9 Not of works, lest any man should boast.

—Ephesians 2:8-9
Paul says you ARE SAVED by Grace, This shows what? PAST TENSE. Yes! you are SAVED by Grace, but watch Paul again putting things in Perspective, These speaks of the PAST –
Who hath saved us, and called us with an holy calling, not according to our works, but according to his own purpose and grace, which was given us in Christ Jesus before the world began

—2 Timothy 1:9
Not by works of righteousness which we have done, but according to his mercy he saved us, by the washing of regeneration, and renewing of the Holy Ghost;

—Titus 3:5
Present or Present continuous Aspect of Salvation
Wherefore, my beloved, as ye have always obeyed, not as in my presence only, but now much more in my absence, work out your own salvation with fear and trembling.

—Philippians 2:12
How shall we escape, if we neglect so great salvation; which at the first began to be spoken by the Lord, and was confirmed unto us by them that heard him;

—Hebrews 2:3
Here, the elements that war against our soul are fighting constantly against us, that's why today you could be on fire in the fellowship and tomorrow, something happens and you get so cold. This "Being Saved" continues until the end of our Journey! The day a man doesn't need to always bear about the dying of the Lord Jesus in his mortal body, and he is a believer, there is no need leaving him on earth, God calls him home .
Future Aspect of Salvation
Finally, we will be Saved. That's Future.
9 Much more then, having now been justified by His blood, we shall be saved from wrath through Him.
10 For if when we were enemies we were reconciled to God through the death of His Son, much more, having been reconciled, we shall be saved by His life.

—Romans 5:9-10
But let us who are of the day be sober, putting on the breastplate of faith and love, and as a helmet the hope of salvation.

—1 Thessalonians 5:8
This can be placed to the body level, when this mortality shall put on immortality and this corruption put on incorruption. Paul spoke of the HOPE of Salvation, you don't hope for what is Past, you don't hope for what is Present, you hope for that which is FUTURE! Romans 5:9also speaks of the future tense.
Now let's try to connect all the dots and conclude
So also is the resurrection of the dead. It is sown in corruption; it is raised in incorruption:

—1 Corinthians 15:42
Now we have seen what Salvation is—Salvation is an aspect of what God is doing under the broad ISSUE of REDEMPTION.
50 Now this I say, brethren, that flesh and blood cannot inherit the kingdom of God; neither doth corruption inherit incorruption.
51 Behold, I shew you a mystery; We shall not all sleep, but we shall all be changed,

—1 Corinthians 15:50-51
In my study, I saw that—The Earth, Man, Animals, Israel, they need redemption. Salvation is the Work of God and as Bible students, we must be able to harmonize all the scriptures that pertain to the Salvation of Man. Today, we are being Saved, yet, we are in constant warfare against those fleshly lusts. We are TRAVAILING until CHRIST be formed fully in us.
Here we see also the work of the 5-Fold ministry, the fullness of the Stature of Christ, then Jesus will change our VILE BODIES and fashion them like unto his GLORIOUS BODY.
Let me go deeper at this point to draw those who have never heard the Original Faith that saves.
Beloved, when I gave all diligence to write unto you of the common salvation, it was needful for me to write unto you, and exhort you that ye should earnestly contend for the faith which was once delivered unto the saints.

—Jude 1:3
Jude says, earnestly contend for the faith once "and for all" delivered unto the Saints.
From the beginning of the Church on the day of Pentecost, up till this moment, people were deviating from that FAITH. For instance, the Only FORMULA for salvation as obtainable in the Faith of the Apostles was stated in ACTS 2:38, If you don't believe and act on Acts 2:38, then you won't believe and act on other deep things of the faith.
Then Peter said unto them, Repent, and be baptized every one of you in the name of Jesus Christ for the remission of sins, and ye shall receive the gift of the Holy Ghost.

—Acts 2:38
This is where the Journey begins. Many people today, not to mention churches, want to work out their own salvation yet being disobedient to the formula. God restored all the things that the people deviated from, He started with Justification under Martin Luther, Predestination with Calvin, Eternal Security with John Knox, Sanctification with John Wesley, then God restored the gifts to the church again (this is referenced in history as AZUSA REVIVAL), and God in this move, restored the redemptive name of Jesus Christ for water baptism and He restored the truth about the nature of God, that God is One, there is One Spirit and One Body. Then God sent forth a Message, upon that Message and how you deal with it determines if you are a foolish virgin or a wise virgin.
*PS: This message "The Perpetual War" might come in a later rotulus.